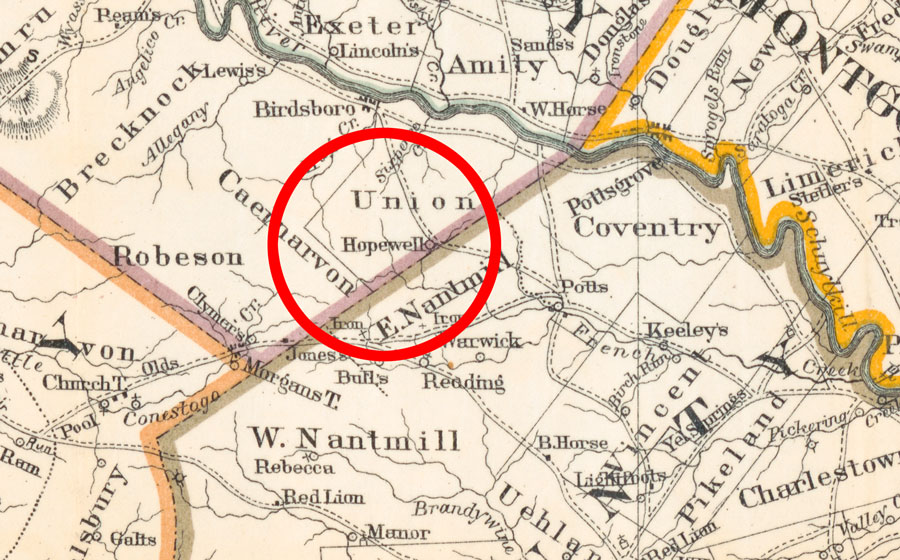 Location: Chester & Berks Counties, PA
Site/Company: Berkshire Furnace, Birdsboro Forges, Hopewell Forge, Hopewell Furnace, New Pine Forge, Spring Forge, Gilbraltar Forge, Delaware Works
Historical Significance:
The son of a prominent ironmaster, Mark Bird was a 30-year-old iron worker when he purchased large tracts of land and built Hopewell Furnace, near present-day Elverson PA. Now a restored living history site and national park, Hopewell was a longstanding charcoal-fueled iron works that played an active role in the American Revolution. During Bird's ownership, Hopewell alone produced 115 cannons for the Continental Navy and provided shot and shell to the Continental Army as well as the Navy, including 10-inch mortar shells that helped the colonists win the final major battle at Yorktown.
Bird himself was an ardent patriot like many colonial ironmasters, but he was one of the few to hold a military position, eventually serving as a colonel for the Berks County Militia (a unit he furnished entirely at his own expense) and as a Deputy Quartermaster General responsible for raising provisions and badly needed supplies for the Valley Forge encampment in the winter of 1777-1778.
After the war, Bird was associated with numerous iron works throughout the early colonies including the Delaware Iron Works, which despite its name, was established in Morrisville, Bucks County in 1779 and soon became the largest iron works in the nation. Bird eventually became a successful miller, planter, and ironmaster with forges and furnaces that he either owned or co-owned in southeastern Pennsylvania, Virginia, New Jersey, and the Carolinas.
Pennsylvania Map, Published 1775 Library of Congress
Iron and Steel Hall of Fame Induction - 2023