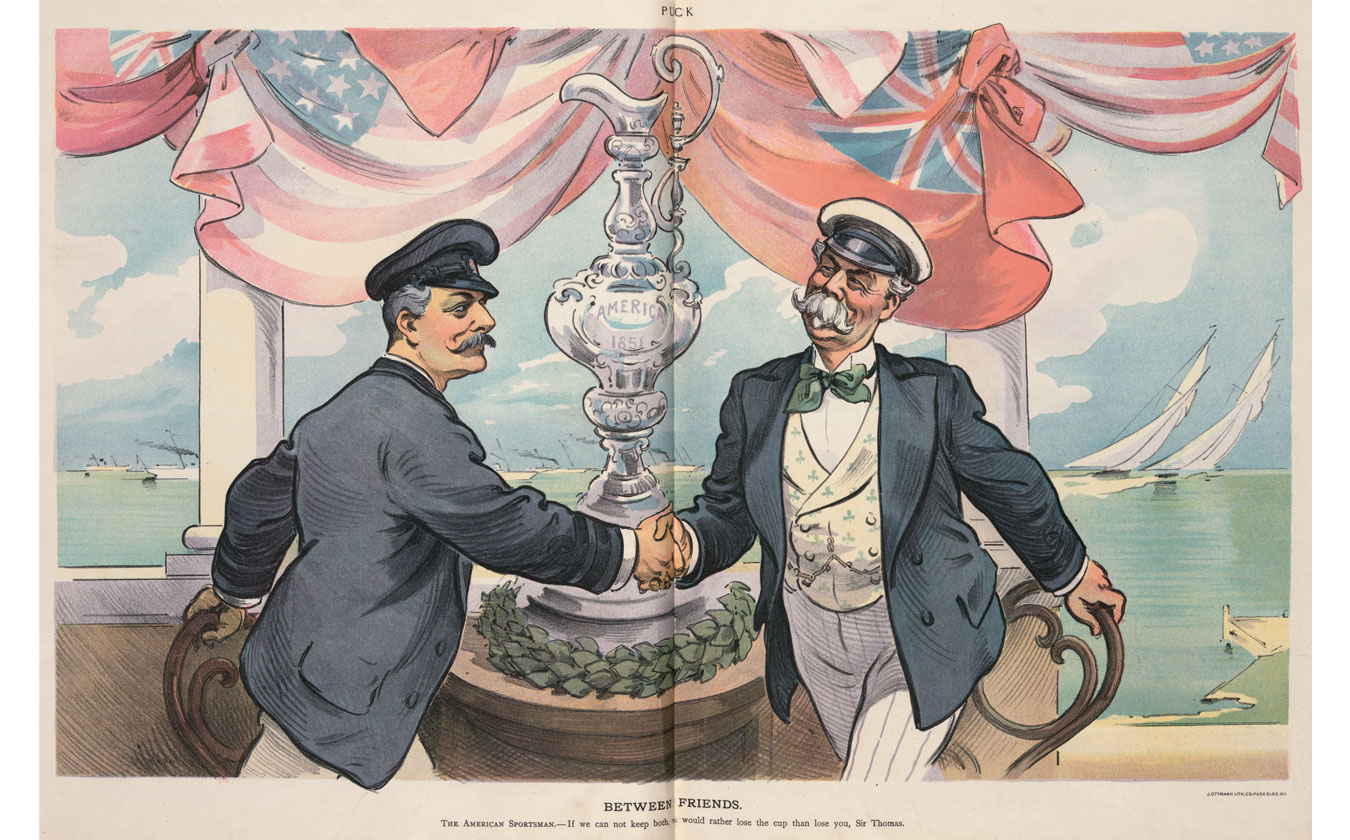 The Beginning:
In August of 1851, the yacht America, representing the New York Yacht Club, sailed past the Royal Yacht Squadron of England and won the 100 Pound Cup. More than a simple boat race, this triumph challenged Great Britain's status as the world's undisputed maritime power. The American team donated the trophy to the New York Yacht Club under a Deed of Gift, which stated that the trophy was to be "a perpetual challenge cup for friendly competition between nations." The trophy was named America's Cup, after the winning boat.
America Undefeated:
The United States reigned as the Defender and Winner for most of the competition's existence. After the first race in 1851, the U.S. did not lose the Cup until 1983. The New York Yacht Club's 132-year winning streak came to an end in 1983 when the Australia II narrowly beat the Liberty. The U.S. returned to winning in the next Cup (1987), but would be unable to keep a long streak alive.
Recent Years:
In 150 years of competition, only four nations have won the "oldest trophy in international sport." Other than the United States, Australia, New Zealand, and Switzerland have also won (five Cups total since 1983). The United States won the last two Cups and is the 2017 Defender in Bermuda. The competitions have been close races, with some thrilling comebacks, exciting boaters and nations throughout the world.