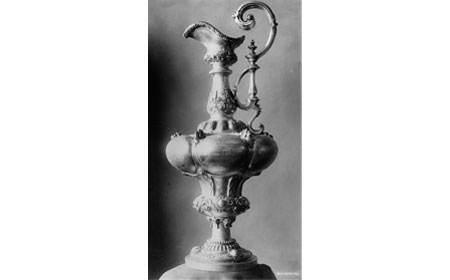 Before the first modern Olympic Games were held in Athens in 1896, nine America's Cup contests had already occurred.
There is no schedule for the competition, which occurs when a Challenger contests the Defender.
The trophy was crafted by London-based Robert Garrard & Co., the royal jeweler since 1735.
Made of top-quality sterling silver, the trophy is never touched by bare skin, only by agents wearing museum-quality white cotton gloves.
The trophy stands 44 inches tall and weighs more than 32 pounds.
The trophy travels around the world in a custom-designed Louis Vuitton case, with two security protection agents, and flies in business or first class.
When not being shown to the public, the trophy is kept in a non-disclosed location.