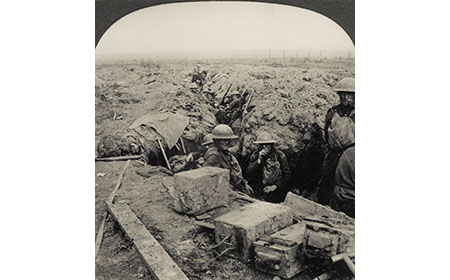 World War I (1914-1919) forever changed the world. As a total war, and a conflict that witnessed the use of never-before seen technology, the Great War required full mobilization from the participating nations.
In America, even the smallest towns mobilized to support the war. The City of Coatesville was no exception: men and women served, the citizens conserved food products and energy resources, and the steel companies supplied the Allied armies.
This exhibit revelas the history of the United States' and Coatesville's involvement in and support of World War I.