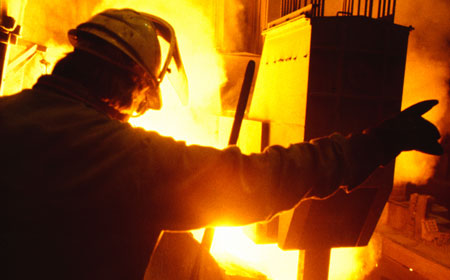 Welcome to Iron Country!
Etched into the natural landscape of Chester, Berks, Montgomery, and Lancaster Counties in Pennsylvania are the remains of the iron industry that literally forged our nation. For more than 300 years this region has been home to a vast number of iron and steel production sites in a small geographical area. This region has greatly influenced the American steel industry from its beginning to the present day.
Pennsylvania's iron and steel industry began in the 1700s — natural resources led to the establishment of small iron making sites. The 1800s saw technological changes, increased demand, and mass production of steel. By the 1900s, Pennsylvania was the "steel capitol of the world." The region was home to colonial America's largest iron empire, the nation's first female industrialist, and companies that supplied steel for American transportation, infrastructure and defense.