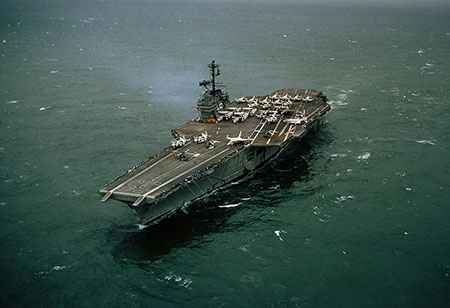 1. Gerald R. Ford Class, United States
2. Nimitz Class, United States
3. Queen Elizabeth Class, United Kingdom
4. Admiral Kuznetsov, Russia
The only operational carrier in the Russian Navy.
5. Liaoning, China
The only carrier in service in the People's Liberation Army Navy of China.
6. INS Vikramaditya, India
7. Charles De Gaulle (R91), France
The only nuclear-powered carrier in service outside the U.S. Navy.
The largest warship in Western Europe.
The first French nuclear-powered surface ship.
8. Sao Paulo (A121), Brazil
Originally commissioned by the French Navy in 1963 as a Clemenceau-class carrier, and sold to Brazil in 2000.
9. Cavour (550), Italy