2017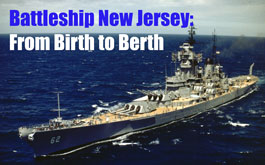 Jason Hall, Curator of Battleship New Jersey, looks at the ship's history, lore, and behind the scene stories.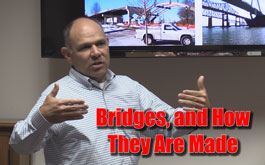 Ronald Medlock, VP - Technical Services, of High Steel Structures (Lancaster) and Dylan Alexander, Project Engineer, at ArcelorMittal (Coatesville) discuss the steelmaking and fabrication processes of bridges, including the recent Tappan Zee Bridge project.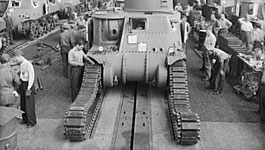 Coatesville Youth Initiative 2017 summer intern for NISHM Kristian W looks at the use of steel in World War II.
2016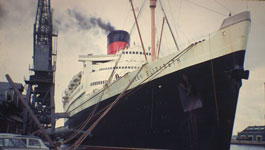 In association with NISHM's "Shipbuilding the Age of Iron & Steel" exhibit Gene DiOrio, and his ever handy slide projector, tour the Queen Elizabeth II during her construction from a visit he made to Scotland in 1968. As an added bonus Gene talked about and showed slides of the SS United States.
2015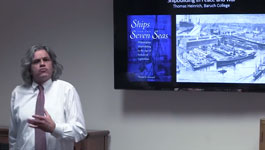 Dr. Thomas Heinrich, author of the book "Ships for the Seven Seas: Shipbuilding in the Age of Industrial Capitalism," talks about shipbuilding in the Philadelphia area.
2014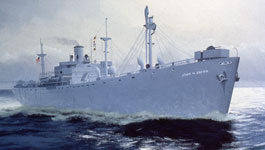 Larry Freeman, Graystone Society member and docent at the S.S. John Brown Liberty Ship, presents a lecture including photos and a virtual tour of the ship.
2011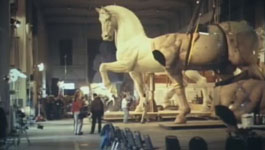 Lukens' involvement in the Leonardo da Vinci's Horse Project.
2010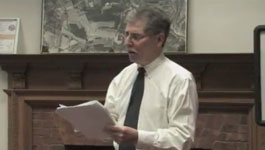 Paul Paskoff, Professor of Economics at LSU, lectures on tariffs and the American Iron & Steel industry at the Graystone Society's Spring Lecture #2.