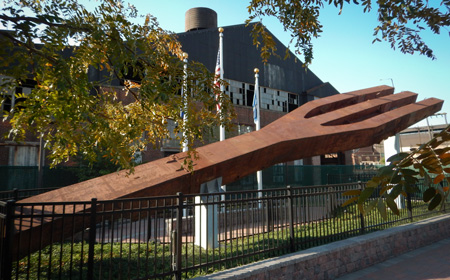 Coatesville Remembers: World Trade Center 21st Anniversary Commemoration
They should never be forgotten. The thousands of victims of the 9/11/2001 terrorist attack on the World Trade Center twin towers will be remembered at the National Iron & Steel Heritage Museum's "Coatesville Remembers September 11th" Commemorative Service, Sunday, September 11.
The service will take place from 8:30 to 10:30 AM at the site of the Steelworkers' Memorial, which is marked by one of the ten 50-ton World Trade Center steel tridents recovered by the museum in 2010.
The service will also be streamed live via links on our homepage.