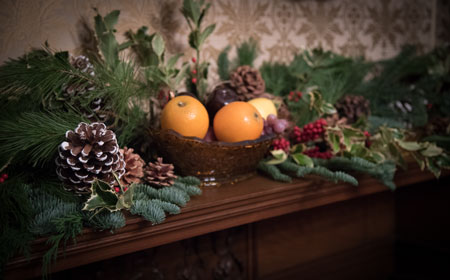 Stroll through candle lit grounds, enjoy holiday refreshments, listen to the Lukens Band, tour beautifully decorated historic buildings, shop at the museum store, share your child's delight at the train display and be sure to slip your wish list to Santa!
5:00 PM to 8:00 PM | Adults: $5 Donation Requested | Children: Free
Check out our On-Line Auction where you can bid on rounds of golf, sports memorabilia, leisure activities 7 tickets, food, gift baskets, and much more. Go to 32auctions.com/nishm2021.