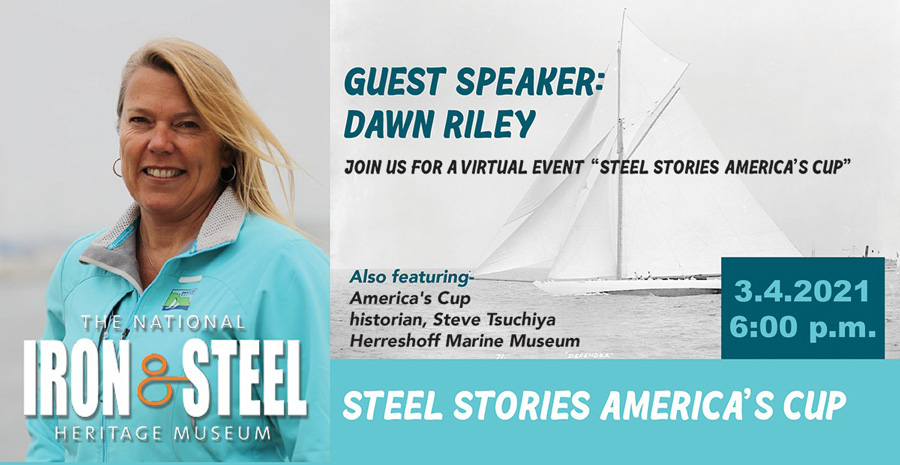 For women's history month in March, we're excited to announce "Steel Stories: America's Cup" on March 4th at 6 PM, which will host Dawn Riley, one of the best-known sailors in the world as our speaker. Dawn was the first woman ever to manage an entire America's Cup syndicate, the first American, man or woman, to sail in three America's Cups and two Whitbread Round the World races and is one of the forerunners in providing community access into the sport of sailing.
The America's Cup yacht race is viewed as the most difficult trophy in sport to win. With beautiful and fast yachts, close races, and the appearance of famous entrepreneurs, the Cup has excited and awed nations and citizens throughout the world. Coatesville once played its own part in these races by supplying steel for four cup defenders- In 1902, Lukens Steel Company was contracted for an order from Herreshoff Manufacturing Company. The order requested six "nickel steel plates for Cup Defender, #605," which was the Reliance (1903 Defender and winner).
The presentation will be opened up with America's Cup historian, Steve Tsuchiya Chairman of the Selection Committee of the America's Cup Hall of Fame located in Bristol, RI.