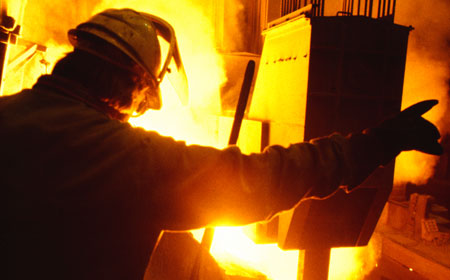 "Trading Away Steel Jobs and How Consumers Can Stop It" - our first lecture of the fall! It will feature James Stuber, author of "What if Things were Made in America Again: How Consumers Can Rebuild the Middle Class by Buying Things Made in American Communities." The book will be available for purchase at the lecture.
Jim's presentation will address three questions: Why does it seem like everything is made somewhere else? Is that causing a problem? If it is, what can be done about it? He will touch on various places, including the Delco factory in Reynosa that moved there from Flint, Michigan and Granite City, Illinois, where the steel mill closed because of Chinese overcapacity in steelmaking. Jim asserts that "as goes the steel mill, so goes the nation."
6 to 8 pm | $5, members free
Light refreshments
Click here to watch the lecture video.