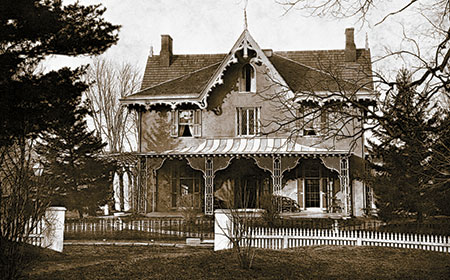 NISHM will be a stop in the 2022 Chester County Town Tours and Village Walks program
"Founding Mothers and Fathers".
Celebrate the life and times of Rebecca Lukens, America's first female industrialist, and her descendants. Although by far not the only woman who managed iron furnaces in the 19th century, Rebecca was the only documented woman who managed multiple businesses. The list of National Historic Landmark properties along South 1st Avenue include her home Brandywine Mansion, Terracina, and the steel industry that evolved from the original iron business. The proximity of these homes and offices to the mill reflects the Lukens and Huston families' long-standing commitment to living and working close to the factory and community. Learn about the owners of the mills and the men and women who worked in them.
The Town Tours and Village Walks program is sponsored by the Chester County Planning Commission, click here to go to their website.
5:30 PM to 7 PM | Free Event