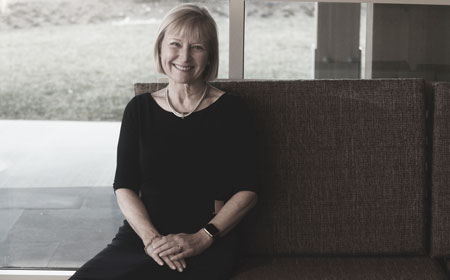 11th Annual Rebecca Lukens Award Presentation — May 10, 2017
A long-time resident of the Philadelphia area, Frances Sheehan has been heavily involved in philanthropic efforts and organizations, especially in Coatesville and Chester County. Her interest and support has covered a wide range of local organizations including Planned Parenthood of Chester County, the Chester County Women's Commission, the Coatesville Weed and Seed Program, Philanthropy Matters, and others. Her experience with those groups ranged from founder, to board member, to president.
In 2002, Frances became President and CEO of Brandywine Health Foundation, a charitable foundation with an asset base of approximately $26 million. Under her guidance BHF supported nonprofits with $15 million in grants, built Brandywine Center (health and housing center), and launched the Coatesville Youth Initiative to address the needs of local middle and senior high school students.
She became president of Crozer-Keystone Community Foundation (in Media) in January 2017. It is clear that Frances and Rebecca have exemplified the same dedication to work and community
The Rebecca Lukens Award honors individuals who exhibit the qualities of Rebecca Lukens — resilience, leadership, courage, and strategic outlook. Please join us at the National Iron & Steel Heritage Museum for the awards presentation as we recognize our 2017 recipient.
Past recipients include: Mary Sullivan(2007), Jane Davidson(2008), Barbara Travaglini(2009), Gladys Flamer(2010), Nancy Penn Hannum(2011), Tammy Cansler(2012), Regina Horton Lewis(2013), Molly Morrison(2014), Mary Ann Rossi(2015), and Barbara Cohen(2016).
For more information or to purchase tickets please contact the National Iron & Steel Heritage Museum .
Or purchase tickets online by clicking the "Tickets" link below.